Ships, planes, pomp and celebrations honoring the men and women of our nation's armed forces is making its return to the Bay Area this week! Fleet Week is back and taking the San Francisco Bay by storm kicking off the many exciting October events to come. The event runs from October 6 through October 14, and includes ships and planes from the U.S. Coast Guard, U.S. Navy and U.S. Marine Corps participating in parades and air shows.
There are a ton of events taking place all week long but to help you easily navigate this Bay Area wide celebration, I've put together a list of my personal favorite ways for families to experience the festivities.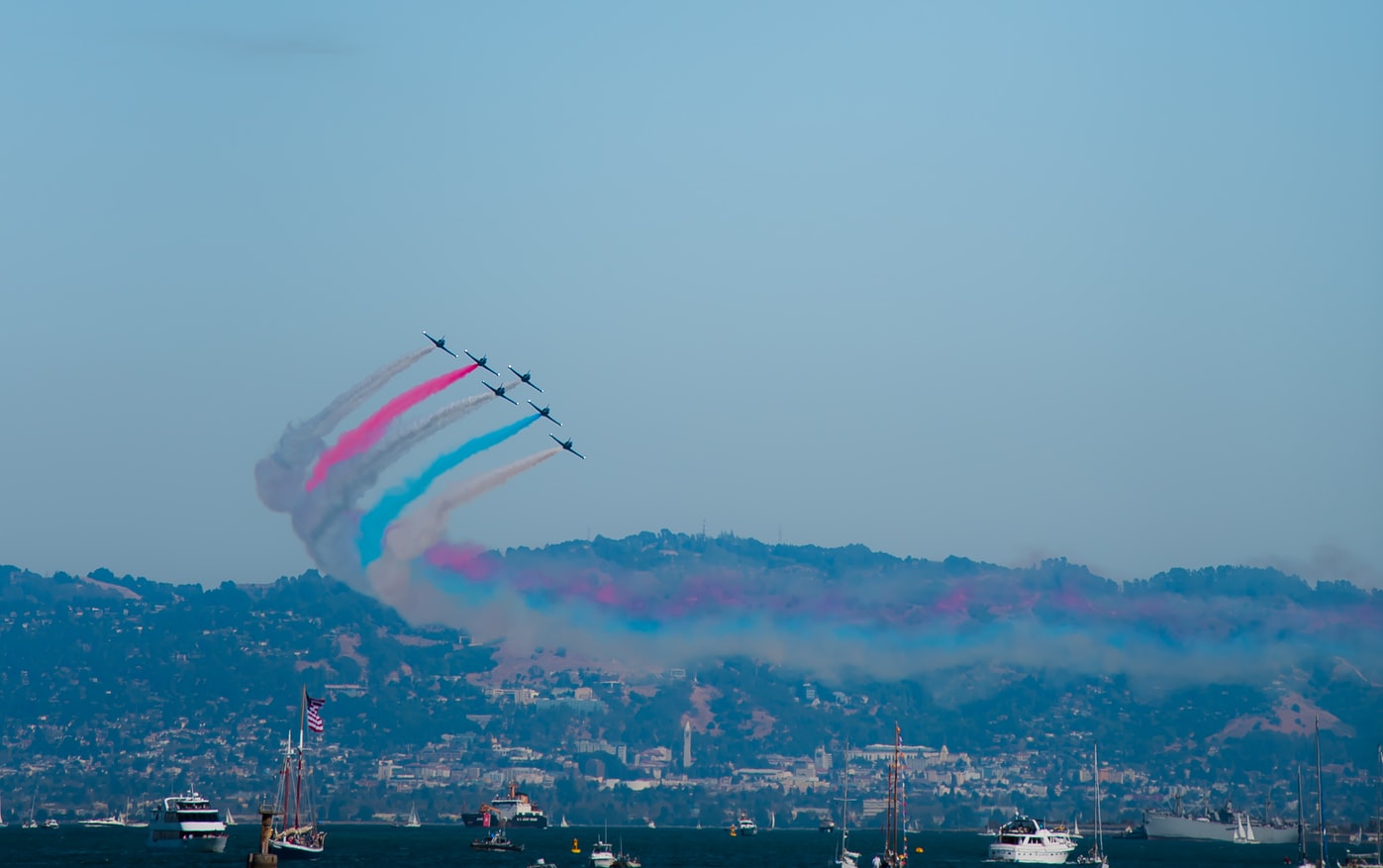 Come see "The Fleet" enter the San Francisco Bay under the Golden Gate Bridge as visiting ships steam towards the Port of SF. San Francisco Fleet Week hosts the largest parade of ships on the West Coast.
Historically, ships visiting Fleet Week are led by San Francisco's Fire Department fire boat and are followed by the U.S. Navy, U.S. Coast Guard, and Royal Canadian Navy.