Crowds turn out all over the Bay Area to celebrate the Fourth of July. From parades, to craft fairs, festivals and live music, there is something for everyone to enjoy.
Witness the skies sparkle red, white and blue as PIER 39 celebrates Independence Day with a day of fun for the whole family! Start your day with live entertainment on Entrance Plaza Stage featuring Tainted Love — the best of the 80s LIVE! At approximately 9:30pm, look to the sky for the City & County of San Francisco's spectacular fireworks display.
The City of Menlo Park is hosting its annual 4th of July celebration on Wednesday, July 4, 2018, from 11:45 a.m. to 2:30 p.m., at Burgess Park.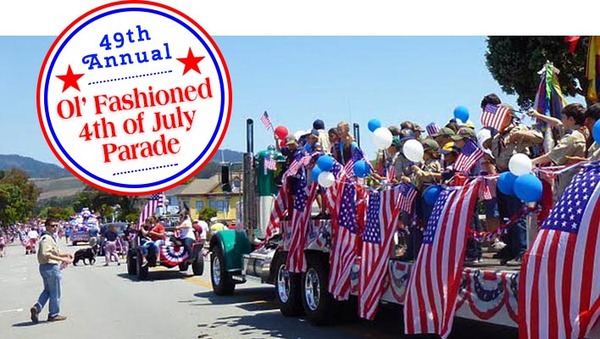 A time-honored, home-spun tradition, the parade celebrates Independence Day in small town America with an entertaining array of whimsical floats, marching bands, horses, community service groups, classically cool cars, decorated trikes and bikes, parading pooches, youth sports teams, dance and theatre troupes, photos and fun with the delightfully rotund, playful and mischievious Pumpkin Festival mascot "Gourdy", a Color Guard by the American Legion, and local dignitaries and celebrities slowly winding their way through the crowded downtown along Main Street between Filbert and Mill Streets.

Honoring Half Moon Bay's western heritage and always a parade highlight, there will be a large number of equine entries with prizes awarded in several categories.
* All events were checked but may change without notice. Please make sure to double-check before heading out. What is your favorite place to celebrate the 4th of July?