Ronnie's Awesome List presents a guest article by Book Passage. Join them for a Special Event, "The Mock Caldecott's" at Book Passage in Corte Madera on Sunday, January 20, 3:30pm for a fun, hands-on experience to discuss and vote on some of the year's best illustrated books. Space is limited to 15 participants.
After one of the best years in children's books, the competition is tough for the Caldecott and Newbery Awards. Book Passage is breaking down their front runners ahead of the January 28th announcement. Did your favorite make their list?
2019 Caldecott Predictions
Caldecott Medal is given to the artist of the most distinguished American picture book for children.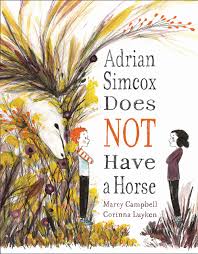 A House that Once Was by Julie Fogliano, illustrated by Lane Smith
Who lived in that house? Who walked down its hallways? Why did they leave it, and where did they go? Two children set off to find the answers by piecing together clues found, books left behind, forgotten photos, and discarded toys, creating their own vision of those who came before.
Hello Lighthouse by Sophie Blackall
Watch the days and seasons pass as the wind blows, the fog rolls in, and icebergs drift by. Outside, there is water all around. Inside, the daily life of a lighthouse keeper and his family unfolds as the keeper boils water for tea, lights the lamp's wick, and writes every detail in his logbook. Book Passage Personal Pick.
They Say Blue by Jillian Tamaki
In captivating paintings full of movement and transformation, Tamaki follows a young girl through a year or a day as she examines the colors in the world around her.
The Prince and the Dressmaker by Jen Wang
Paris, at the dawn of the modern age: Prince Sebastian is looking for a bride—or rather, his parents are looking for one for him. Sebastian is too busy hiding his secret life from everyone. At night he puts on daring dresses and takes Paris by storm as the fabulous Lady Crystallia—the hottest fashion icon in the world capital of fashion!
Dreamers by Yuyi Morales
In 1994, Yuyi Morales left her home in Xalapa, Mexico and came to the US with her infant son. She left behind nearly everything she owned, but she didn't come empty-handed. She brought her strength, her work, her passion, her hopes and dreams...and her stories. Caldecott Honor artist and five-time Pura Belpré winner Yuyi Morales's gorgeous new picture book Dreamers is about making a home in a new place. Book Passage Predicts this book to be the Winner.
Julián Is a Mermaid by Jessica Love
Julián daydreams about dressing up in his own fabulous mermaid costume: a butter-yellow curtain for his tail, the fronds of a potted fern for his headdress. But what will Abuela think about the mess he makes — and even more importantly, what will she think about how Julián sees himself?
Nothing Stopped Sophie: The Story of Unshakable Mathematician Sophie Germain by Cheryl Bardoe, illustrated by Barbara McClintock
When her parents took away her candles to keep their young daughter from studying math...nothing stopped Sophie. When a professor discovered that the homework sent to him under a male pen name came from a woman...nothing stopped Sophie. And when she tackled a math problem that male scholars said would be impossible to solve...still, nothing stopped Sophie.
Fox & Chick: The Party by Sergio Ruzzier
Fox and Chick don't always agree. But Fox and Chick are always friends. With sly humor and companionable warmth, Sergio Ruzzier deftly captures the adventures of these two seemingly opposite friends.
The Stuff of Stars by Marion Dane Bauer, illustrated by Ekua Holmes
Before the universe was formed, before time and space existed, there was . . . nothing. But then . . . BANG! Stars caught fire and burned so long that they exploded, flinging stardust everywhere. And the ash of those stars turned into planets. Into our Earth. And into us.
Baby Monkey, Private Eye by Brian Selznick and David Serlin
Baby Monkey's adventures come to life in an exciting blend of picture book, beginning reader, and graphic novel. With pithy text and over 120 black and white drawings accented with red, it is ideal for sharing aloud and for emerging readers. Hooray for Baby Monkey!
Drawn Together by Minh Le, illustrated by Dan Santat
When a young boy visits his grandfather, their lack of a common language leads to confusion, frustration, and silence. But as they sit down to draw together, something magical happens-with a shared love of art and storytelling, the two form a bond that goes beyond words.
Adrian Simcox Does Not Have a Horse by Marcy Campbell, illustrated by Corinna Luyken
Adrian Simcox tells anyone who will listen that he has a horse--the best and most beautiful horse anywhere. But Chloe does NOT believe him. Adrian Simcox lives in a tiny house. Where would he keep a horse? He has holes in his shoes. How would he pay for a horse?
2019 Newbery Predictions
Newbery Medal is awarded to the most distinguished contribution to American literature for children.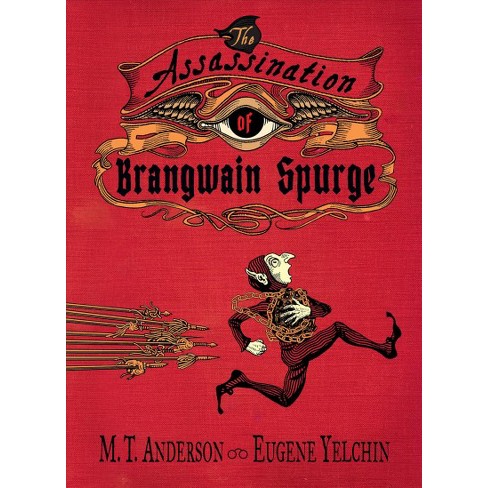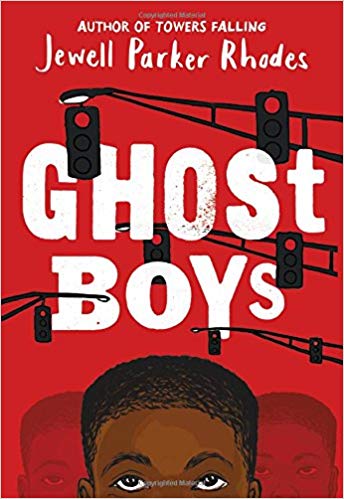 The Assassination of Brangwain Spurge by M.T. Anderson, Eugene Yelchin
Uptight elfin historian Brangwain Spurge is on a mission: survive being catapulted across the mountains into goblin territory, deliver a priceless peace offering to their mysterious dark lord, and spy on the goblin kingdom — from which no elf has returned alive in more than a hundred years. Brangwain's host, the goblin archivist Werfel, is delighted to show Brangwain around. Book Passage predicts this book to be the Winner.
Front Desk by Kelly Yang
Mia Tang has a lot of secrets. It will take all of Mia's courage, kindness, and hard work to get through this year. Will she be able to hold on to her job, help the immigrants and guests, escape Mr. Yao, and go for her dreams?
Ghost Boys by Jewell Parker-Rhodes
Twelve-year-old Jerome is shot by a police officer who mistakes his toy gun for a real threat. As a ghost, he observes the devastation that's been unleashed on his family and community in the wake of what they see as an unjust and brutal killing.
The Parker Inheritance by Varian Johnson
When Candice finds a letter in an old attic in Lambert, South Carolina, she isn't sure she should read it. It's addressed to her grandmother, who left the town in shame. But the letter describes a young woman. An injustice that happened decades ago. A mystery enfolding its writer. And the fortune that awaits the person who solves the puzzle.
Secret Sisters of the Salty Sea by Lynne Rae Perkins
Alix and her sister, Jools, have never seen the ocean. When their parents pack them up for a week at the shore, Alix is nervous about leaving home, but excited, too. At the beach, the girls make friends, go exploring, and have adventures both big and small. They pick periwinkles, spot crabs, and discover that the beach is full of endless possibilities. As the week comes to an end, Alix is surprised to find she doesn't want to leave!