Don't add more stress to your life by having a party at home. I Made It Glass! Creations will take care of it all so you can give your kids a birthday party to remember!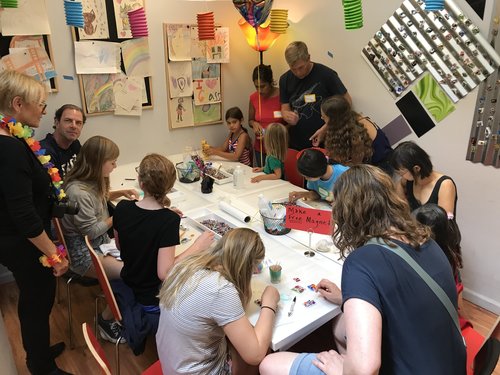 A dedicated staff member will instruct and inspire your group in the use of fused glass to ensure your party is a wonderful success. The room is yours for 1½ hours, which is the perfect amount of time to make a project, have food/cake and open presents - a no mess, no fuss turn key art party with over 100 art projects to fit every budget.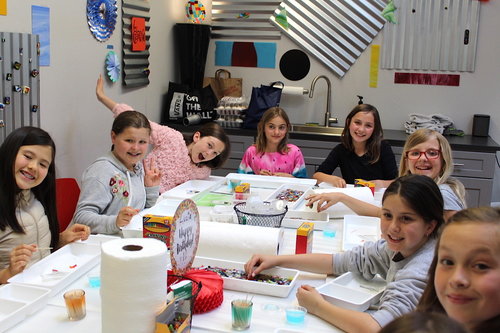 AFFORDABLE UNIQUE PARTIES
A fused glass party is an amazingly affordable way to celebrate any occasion while getting creative, and you'll be giving your guests the opportunity to try something new and create a of a one-of-a-kind forever fused glass forever treasure. This will be a party to remember!
Fuse Glass Parties are a fun and inexpensive way to celebrate any special occasion. You bring the guests and I Made It Glass! Creations cleans up the mess.
I Made It Glass! Creations is located at 1938 4th Street (West End of 4th Street) and on weekends have plenty of free parking on the street and in our lot just past the studio. Contact them at (628) 234-1005 or book your party online, Facebook, Instagram and Twitter.
I Made It Glass! Creations is a Sponsor of Ronnie's Awesome List.