LOCAL TOY & GIFT INVENTORS
The Bay Area is full of incredibly innovative toy designers delivering outstanding and environmentally friendly toys that are made to last. Consider supporting these awesome makers all across the Bay Area.
A simple tool to help toddlers learning to walk. Willa Walkers make a baby's world bigger. They are are made from sustainable hardwood and hand sanded smooth. We finish them with organic coconut oil, because a baby product deserves nothing less than a food grade finish. They are guaranteed to bring joy to your baby, while saving you from some pain in your back! Use Promo Code: RONNIESLIST good until Dec 17.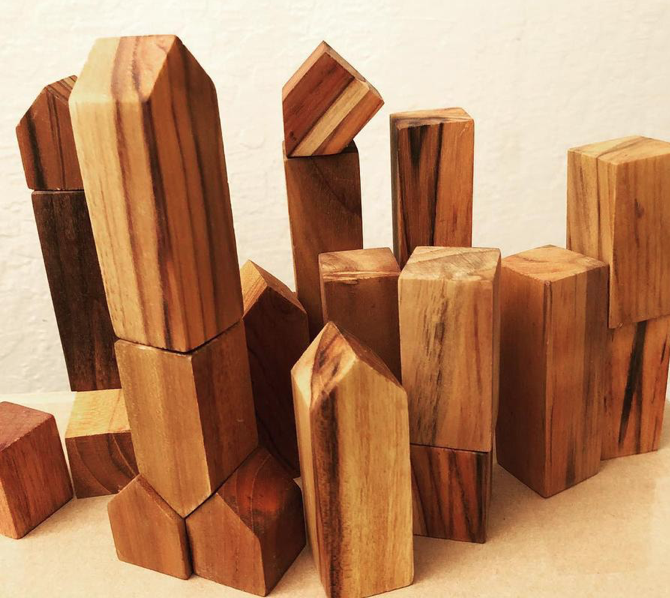 BenjiBLOCKS are 100% Upcycled Sustainable Hardwood Blocks made from Teak, and other hardwoods finished super-smooth. Each one is unique and its own little work of art. They encourage creativity, fine motor skills, and spatial recognition. Use Promo Code: RONNIESLIST good until Dec 17.
Apple Park makes eco-friendly products for babies and kids using only the finest organic, sustainable and recycled materials!
Kimochi (KEY.MO.CHEE) means feeling in Japanese. Kimochis® are award-winning toys and communication tools. With an engaging social and emotional learning curriculum for early childhood through elementary school, help kids build communication skills, confidence, and self-esteem one feeling at a time!
#education #kimochis #socialemotionallearning #SEL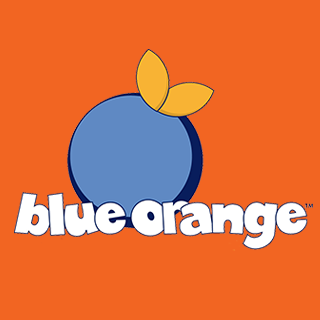 For over 17 years, Blue Orange Games have been creating high quality games that are exquisitely designed for maximum fun.

Choosing durable feel-good materials, they pledge to produce games that last through generations and create cherished moments.

Designed to be easy to learn and to build upon important skills, our games invite families to unplug for hours of good old-fashioned fun.
U-Konserve was founded on the belief that small changes and daily actions have a huge impact on the global movement to protect our planet. We offer a complete selection of waste-free food-storage solutions and beverage containers to eliminate single-use packaging associated with daily lunch packing, takeout, picnics, outdoor adventures, bulk grocery shopping, and family leftovers. The company is rooted in a deep appreciation of our planet and oceans, and sustainable design. These two concepts still guide us every day.
Folkmanis® Puppets are the expression of Judy Folkmanis' active imagination, sewing wizardry, and love of nature. Creating her first animal puppets to entertain her own children, Judy was astounded when her unsung, but cuddly, creations began attracting a growing group of paying customers. Most often these were other parents who sought high play value from their toy purchases and an appreciation of the natural world for their children. Still headquartered in Emeryville, California, today Folkmanis, Inc. has grown to become the premier manufacturer of plush puppets worldwide.
LOCAL TOY SHOPS
If you are looking for great toys for the holiday's, don't overlook the local toy stores. Local toy shops will have more hands-on customer service and a great chance to and inspect products while shopping instead of waiting after it's been delivered from an online retailer. Love Local. Shop Local. Support Local.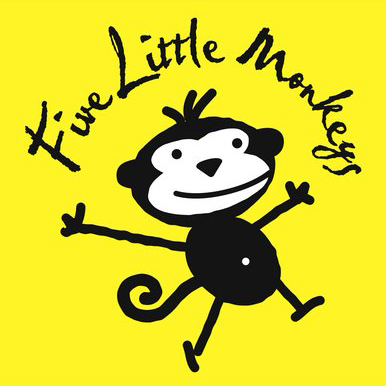 Five Little Monkeys goal is to provide the community a unique selection of quality toys in a fun and friendly environment by giving every customer exceptional customer service and encourage children of all ages to come and explore our toys first hand. Locate in Albany, Berkeley Burlingame, Corte Madera, Novato and Walnut Creek.
A Child's Delight is a resource for families, providing wholesome, imaginative toys for kids of all ages and interests. A world of play is waiting. Stores located at The Village at Corte Madera and Santa Rosa Plaza.
ToyHouse is an independent, locally-owned, specialty toy and gift store in Mill Valley offering high quality toys, games, jewelry, and gift items for children ages 0 to 14 and anyone young at heart! Supplier of toys and games promote play, learning, development and imagination. ToyHouse is filled with fun for the whole family!
ToyCrazy's focus and goal is EXPANDING YOUR CHILD'S IMAGINATION through games, puzzles, creative play, arts and crafts, outdoor activities and more. Located at the Marin Country Mart in Larkspur.
Flying Horses is a special local Toy Store. We take pride in our establishment, and we offer excellent customer service! Every Day 10-6. Located at the Bon Air Shopping Center in Greenbrae.
Sprout San Francisco specializes in baby products that are natural, organic, and free from toxins. We have everything you need to create a healthy home for your child and each product is meticulously evaluated to ensure it meets our stringent "Sprout Approved" criteria. Our collection includes baby and toddler clothing, toys, furniture, gear, personal care and cleaning products, nursing and feeding supplies, and all the health care essentials to make your big responsibility a little bit easier.