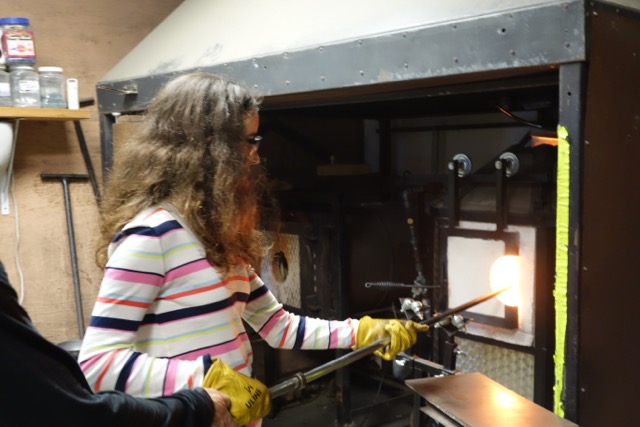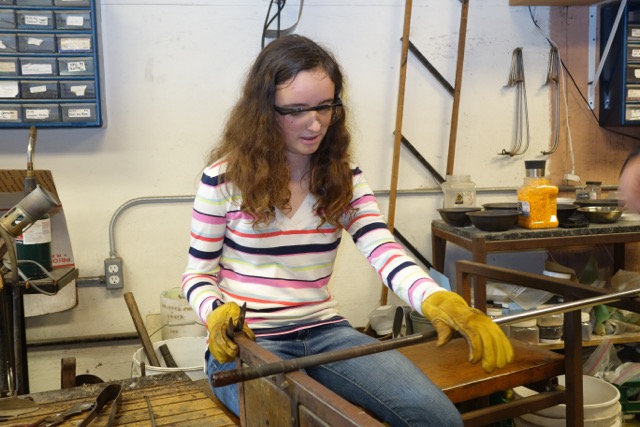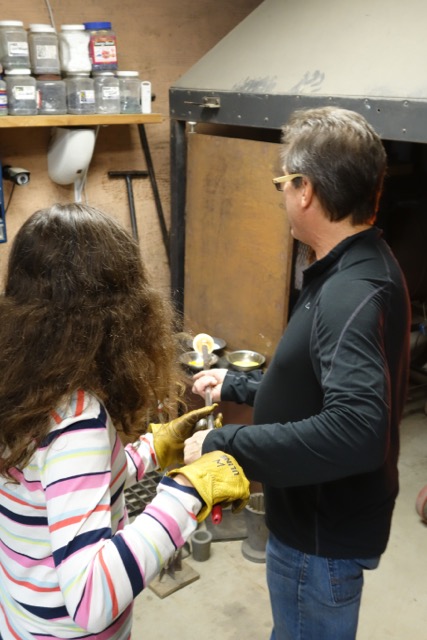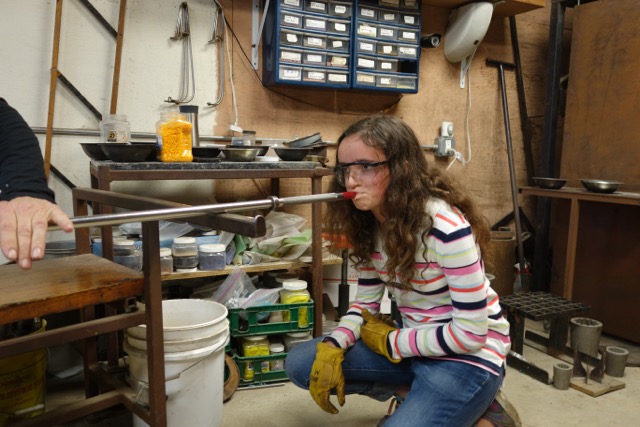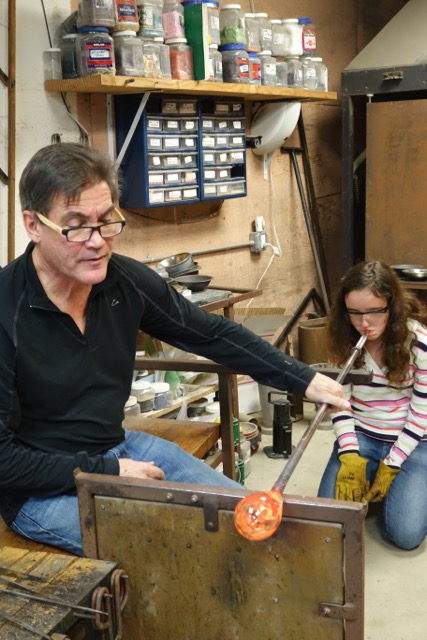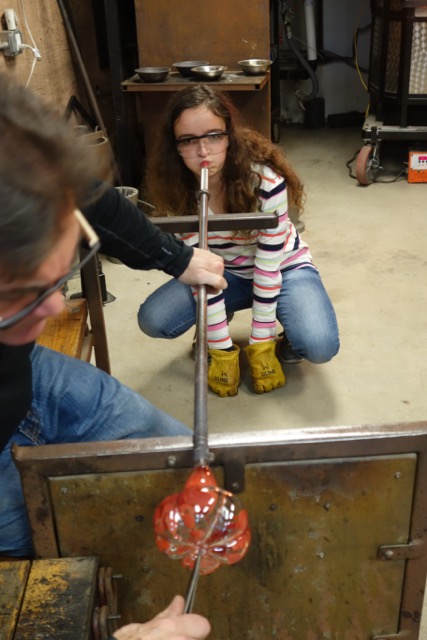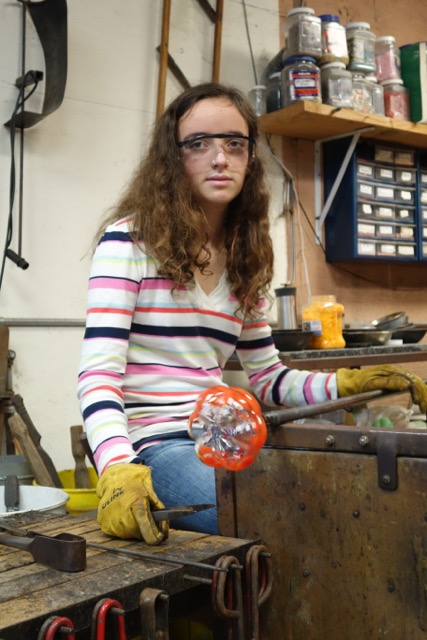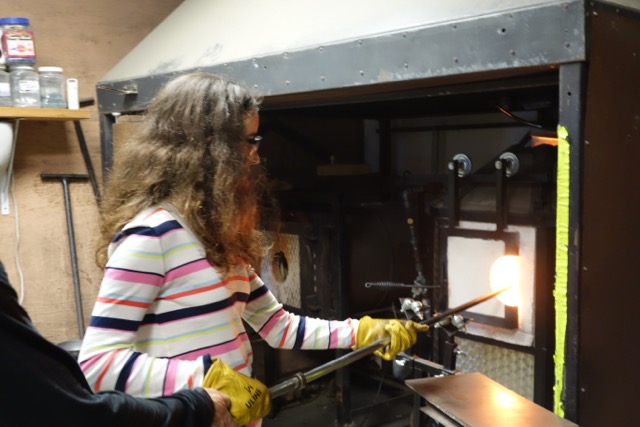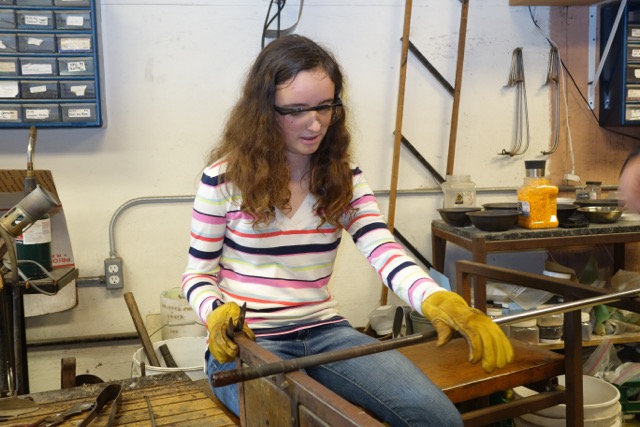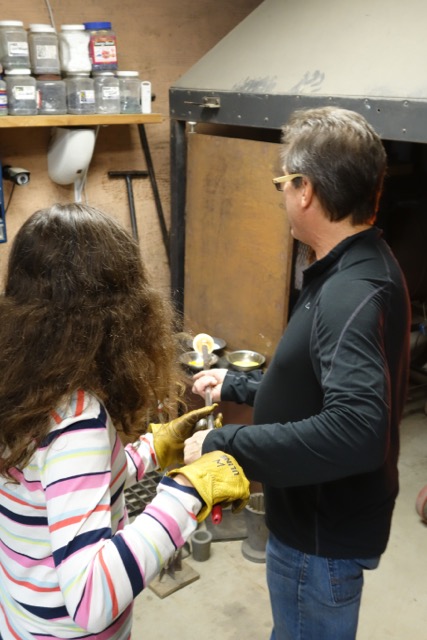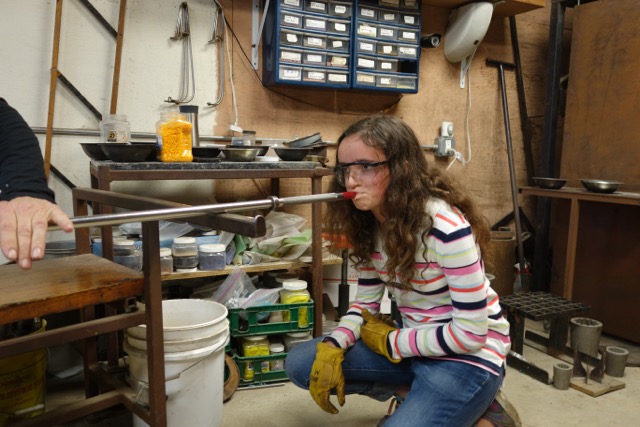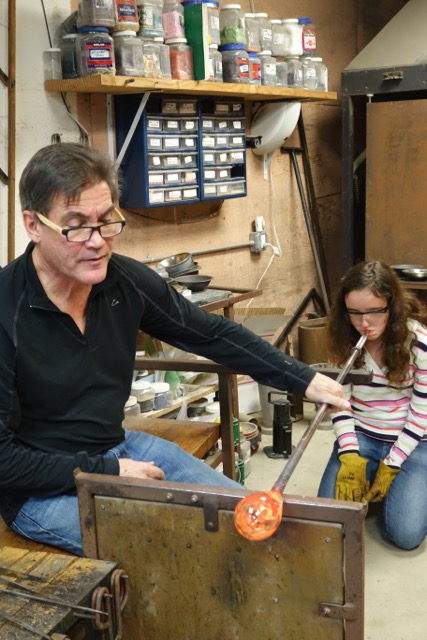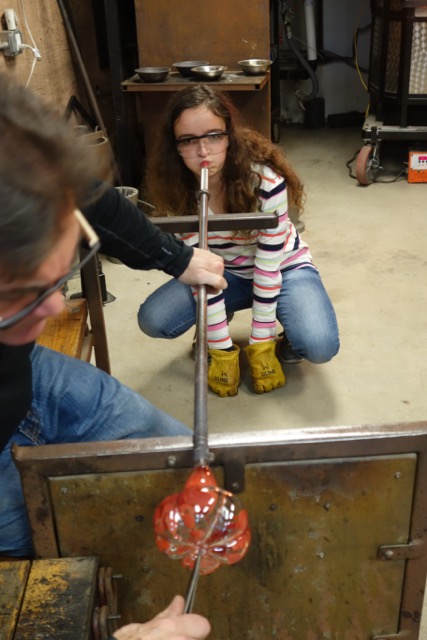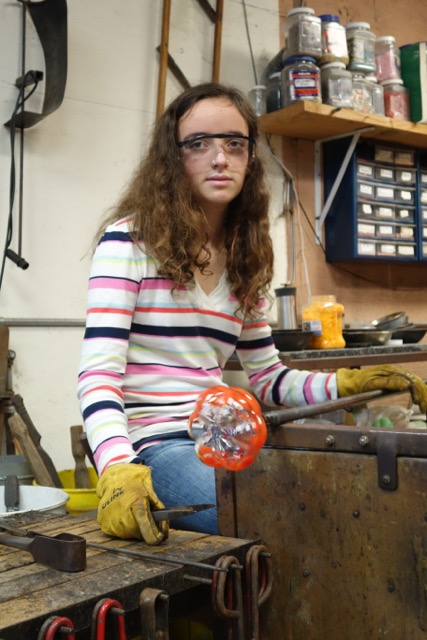 It was just before Halloween last year. I was driving to the Arata Pumpkin Patch in Half Moon Bay with my daughter, her friend and her mom on Route 92 when I noticed a little barn with a big yellow sign that said "Glass Blowing." Curious moms just had to stop. We were warmly greeted by Douglass (seriously, that's his name); he's the owner of Half Moon Bay Art Glass, who casually mentioned that he runs a class for kids 12 and up. Since my daughter just turned 12, the lightbulb went off in my head and immediately assembled a group to make glass pumpkins.
So the other week, a group of us drove down to Half Moon Bay Art Glass where Douglass welcomed our group of a five kids to his studio. The kids were told to pick out 2-3 colors. They scoured the shelves full of 'gourdeous' examples for the colors and shapes they desired. This process took them a while but they had a lot of fun making their own unique color combinations.
Then onto a basic demonstration before individual instruction. Douglass is quite a character. Tall with a commanding voice yet humorous; someone the kids can respect and have fun with. Along with his assistant, Megan, they helped each kid construct their unique colorful masterpiece of molten glass while the others looked on with incredible excitement. One after the other Douglass and Megan patiently and gently assisted while allowing each kid a lot of freedom.
Roll. Color. Gather. Roll. Reheat. Blow. Shape. Roll. Gather. Reheat. Mold. Blow. Fire…..and in about 20 minutes of one-on-one instruction their masterpiece was done! Each piece stunning and each kid super proud because they truly created their own pumpkin. A great memory and a hands-on understanding of the ancient art of glass blowing. Something we will treasure forever.
Know Before You Go
The trip is about 1 1/2 hours south of Marin and was absolutely worth the trip. They will mail you your pumpkin for a nominal fee. I'll be back. The full cost of the large pumpkins is $120, extra for shipping and handling. * Ronnie's Awesome List readers use the code "PastClient50" for half off the website pricing (except the jellyfish.) Call in advance (650) 283-5626.