Mt. Tam Astronomy Programs are Free and Open to All! If your dwarf star is fascinated by the night sky, then they will love the awesome astronomy programs at the top of Mount Tamalpias. Once a month, from April through October, enjoy amazing talks by professionals in the field, followed by a Q&A and then a Night Sky Tour by Paul Salazar, the Urban Astronomer. After the program, audience members are invited to the Rock Spring parking area to view through telescopes provided by members of the San Francisco Amateur Astronomers. Bring comfortable chairs and blankets and arrive early to enjoy a sunset picnic at the Mountain Theatre.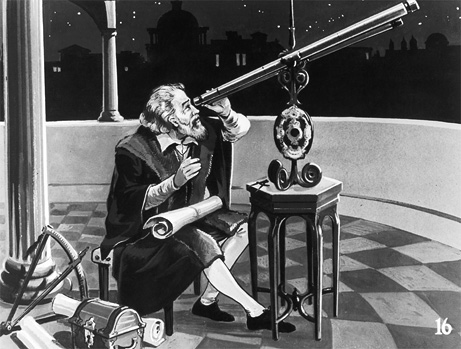 This years line up includes:
🌑 April 29, 8:30pm, The All-American Total Solar Eclipse of August 2017 with Alex Filippenko, Professor of Astronomy, UC Berkeley
🌌 May 27, 8:30pm, Popular Myths of Astronomy with Thomas Targett, Asst. Professor of Physics & Astronomy, Sonoma State University
📽 June 17 MOVIE Gravity, Starring Sandra Bullock and George Clooney as NASA astronauts stranded in orbit. Special Guest, David Shirk from Industrial Light and Magic, head of the imaging team will give us some insights into the filming process after the film.
🌙 July 1, 8:30pm, Heavenly Vision: Galileo's Telescopes & Observations with Alan Agrawal, Mount Diablo Astronomical Society
🌝 July 29, 8:30pm, Seeing the Beginning: Insights from the Cosmic Microwave Background with Blake Sherwin, NASA Einstein Fellow, Lawrence Berkeley National Lab
🌔 August 26, 8:30pm, The Search for Life Beyond Earth with Carol Stoker, Planetary Scientist, NASA Ames Research Center
🌎 September 23, 8pm, Life in the Goldilocks Zone with Natalie Batalha, Research Astronomer, NASA Ames Research Center
👽 October 28, 7:30pm, Watching the Universe Grow Up, Dr. Adrian Liu, Research Associate Professor, UC Berkeley
Mt. Tam Astronomy Programs is now in it's 29th year. None of this would be possible without Tinka Ross, the dynamo who started this awesome program, and to, Paul Salazar, the Urban Astronomer who gives a terrific comprehensive tour of the night sky. Don't miss the Mt. Tam Astronomy Programs, a FREE astronomy resource designed to teach children and adults about the exciting world of outer space.
Today's children are predicted be the future astronauts to land on Mars. Start inspiring them now at one of the most amazing places to stargaze in Marin and with some of the most knowledgeable in the field. More information about this program can be found at friendsofmttam.org/astronomy.html.