Clare Doornbos at BOOK PASSAGE shows why "window" and "mirror" books are important for readers of all ages. Happy reading!
Diversity in books for children is big news. Organizations like #WeNeedDiverseBooks and Marley Dias's #1000blackgirlbooks are challenging publishers to change what we see on the shelves in bookstores and libraries.
Meanwhile, booksellers and librarians are always on the look out for children's books that can be "mirrors" or "windows" for children. A "mirror" book offers the reader a chance to see their own life reflected in what the character experiences. A "window" book offers a reader the chance to experience what life is like for other people who are not like themselves; as though they were looking through a window into another person's life.
The advantages of featuring diversity to young readers include identifying with characters in the books they read, to help them feel like a part if the wider world and to let them see the value in themselves. Equally all young readers should have a chance to develop empathy for others by reading stories that teach them about how other people's lives are different to their own.
Books that offer the diversity of "windows" and "mirrors" For All Ages
Picture Books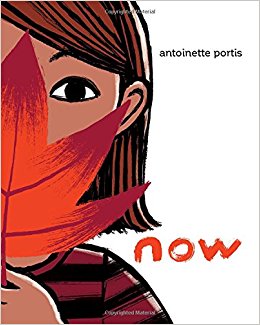 Now by Antoinette Portis, Follow a little girl as she takes you on a tour through all of her favorite things, from the holes she digs to the hugs she gives in Now, a clever and poignant picture book by award-winning artist Antoinette Portis
Windows by Julia Denos, Walking his dog at dusk, one boy catches glimpses of the lives around him in this lovely ode to autumn evenings, exploring your neighborhood, and coming home.
When's My Birthday? by Julie Fogliano, In this enthusiastic celebration of all things BIRTHDAY, acclaimed author Julie Fogliano and award-winning illustrator Christian Robinson bring you the perfect birthday book Join our excited narrator as she lists all the things that will make her birthday the BEST birthday.
Alfie by Thyra Heder, Nia loves Alfie, her pet turtle. But he's not very soft, he doesn't do tricks, and he's pretty quiet. Sometimes she forgets he's even there. That is until the night before Nia's seventh birthday, when Alfie disappears.
This is How We Do It by Matt Lamothe, Follow the real lives of seven kids from Italy, Japan, Iran, India, Peru, Uganda, and Russia for a single day In Japan Kei plays Freeze Tag, while in Uganda Daphine likes to jump rope. But while the way they play may differ, the shared rhythm of their days--and this one world we all share--unites them.
Ages 8-10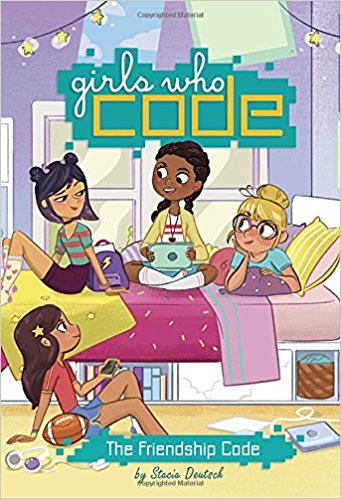 Wishtree by Katherine Applegate, Red is an oak tree who is many rings old. Red is the neighborhood "wishtree"--people write their wishes on pieces of cloth and tie them to Red's branches. Along with a crow named Bongo and other animals who seek refuge in Red's hollows, this wishtree watches over the neighborhood.
Clayton Byrd Goes Underground by Rita Williams-Garcia, Clayton feels most alive when he's with his grandfather, Cool Papa Byrd, and the band of Bluesmen--he can't wait to join them, just as soon as he has a blues song of his own. But then the unthinkable happens. Cool Papa Byrd dies, and Clayton's mother forbids Clayton from playing the blues. And Clayton knows that's no way to live.
Lumberjanes: Unicorn Power by Mariko Tamaki, Welcome to Miss Qiunzella Thiskwin Penniquiqul Thistle Crumpet's Camp for Hardcore Lady Types. The five scouts of Roanoke cabin--Jo, April, Molly, Mal, and Ripley--love their summers at camp. They get to hang out with their best friends, earn Lumberjane scout badges, annoy their no-nonsense counselor Jen . . . and go on supernatural adventures. That last one? A pretty normal occurrence at Miss Qiunzella's, where the woods contain endless mysteries.
Pashmina by Nidhi Chanani, Priyanka Das has so many unanswered questions: Why did her mother abandon her home in India years ago? What was it like there? And most importantly, who is her father, and why did her mom leave him behind? But Pri's mom avoids these questions--the topic of India is permanently closed.
Girls Who Code - The Friendship Code by Stacia Deutsch, Loops, variables, input/output - Lucy can't wait to get started with the new coding club at school. Finally, an after school activity that she's really interested in. But Lucy's excitement turns to disappointment when she's put into a work group with girls she barely knows. All she wanted to do was make an app that she believes will help someone very special to her.
Ages 10-12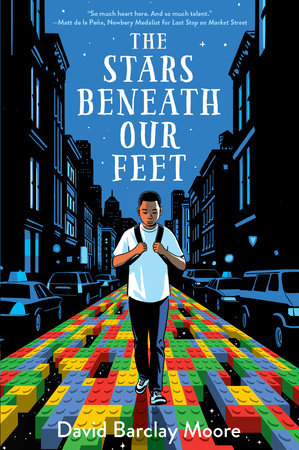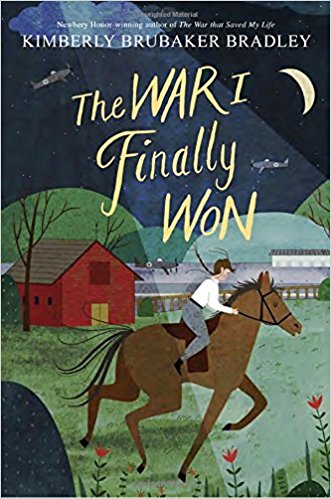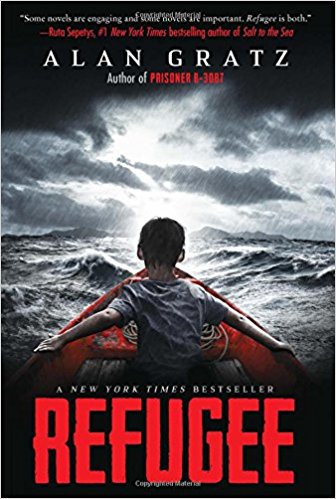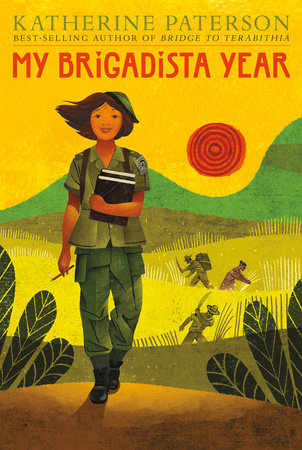 The Lotteries Plus One by Emma Donoghue, Sumac Lottery is nine years old and the self-proclaimed "good girl" of her (VERY) large, (EXTREMELY) unruly family. And what a family the Lotterys are: four parents, children both adopted and biological, and a menagerie of pets, all living and learning together in a sprawling house called Camelottery. Then one day, the news breaks that one of their grandfathers is suffering from dementia and will be coming to live with them. And not just any grandfather; the long dormant "Grumps," who fell out with his son so long ago that he hasn't been part of any of their lives.
The Stars Beneath Our Feet by David Barclay Moore, A boy tries to steer a safe path through the projects in Harlem in the wake of his brother's death in this outstanding debut novel that celebrates community and creativity.
The War I Finally Won by Kimberly Brubaker Bradley, When Ada's clubfoot is surgically fixed at last, she knows for certain that she's not what her mother said she was--damaged, deranged, crippled mentally as well as physically. She's not a daughter anymore, either. Who is she now?
Refugee by Alan Gratz, Three kids go on harrowing journeys in search of refuge. All will face unimaginable dangers -- from drownings to bombings to betrayals. But there is always the hope of tomorrow. And although Josef, Isabel, and Mahmoud are separated by continents and decades, shocking connections will tie their stories together in the end.
My Brigadista Year by Katherine Paterson, When thirteen-year-old Lora tells her parents that she wants to join Premier Castro's army of young literacy teachers, her mother screeches to high heaven, and her father roars like a lion. Nora has barely been outside of Havana -- why would she throw away her life in a remote shack with no electricity, sleeping on a hammock in somebody's kitchen?
Teens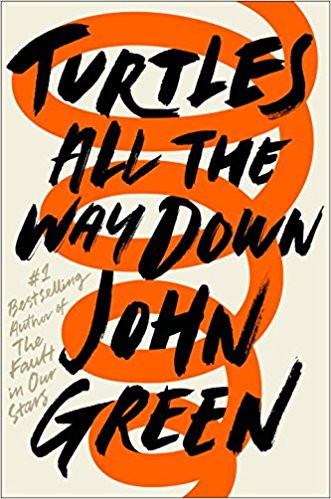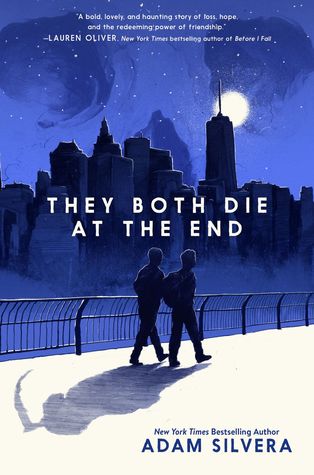 Saint Death by Marcus Sedgwick, On the outskirts of Juarez, Arturo scrapes together a living working odd jobs and staying out of sight. But his friend Faustino is in trouble: he's stolen money from the narcos to smuggle his girlfriend and her baby into the US, and needs Arturo's help to get it back. To help his friend, Arturo must face the remorseless world of drug and human traffickers that surrounds him, and contend with a murky past.
American Street by Ibi Zoboi, In this stunning debut novel, Pushcart-nominated author Ibi Zoboi draws on her own experience as a young Haitian immigrant, infusing this lyrical exploration of America with magical realism and vodou culture. On the corner of American Street and Joy Road, Fabiola Toussaint thought she would finally find une belle vie--a good life.
Mile Morales by Jason Reynolds, Miles Morales is just your average teenager. Dinner every Sunday with his parents, chilling out playing old-school video games with his best friend, Ganke, crushing on brainy, beautiful poet Alicia. He's even got a scholarship spot at the prestigious Brooklyn Visions Academy. Oh yeah, and he's Spider Man.
Turtles All the Way Down by John Green, Sixteen-year-old Aza never intended to pursue the mystery of fugitive billionaire Russell Pickett, but there's a hundred-thousand-dollar reward at stake and her Best and Most Fearless Friend, Daisy, is eager to investigate. So together, they navigate the short distance and broad divides that separate them from Russell Pickett's son, Davis.
They Both Die at the End by Adam Silvera, On September 5, a little after midnight, Death-Cast calls Mateo Torrez and Rufus Emeterio to give them some bad news: They're going to die today. Mateo and Rufus are total strangers, but, for different reasons, they're both looking to make a new friend on their End Day. The good news: There's an app for that. It's called the Last Friend, and through it, Rufus and Mateo are about to meet up for one last great adventure--to live a lifetime in a single day.
NEW Programs And Events For Kids
Second Sunday Stories at Book Passage by-the-Bay, age 2-6
Second Sunday Stories is a new series of kids picture book events at Book Passage-by-the-Bay in Sausalito. On the second Sunday of each month at 11am we welcome an author or illustrator into the store to share their book with us, there will be snacks and crafts and because it's Sunday morning, you could even come in your pajamas (we don't mind). Second Sunday Stories runs no longer than 45 minutes and is perfect for kids aged 2-6 and their families. Forthcoming Second Sunday Stories include Arree Chung reading Ninja! Claus on December 10th.
Picture Book Club, aged 4-8
At least once a month at Book Passage, kids aged 4-8 and their grown-ups have the chance to hear a picture book read aloud by the author or illustrator. Picture Book Club is also available as a subscription service, one new signed picture book per month can be delivered to the child (or adult) of your choice. Contact cdoornbos@bookpassage.com for more information about Picture Book Club. Forthcoming Picture Book Club authors include David Shannon on November 15th at 4pm & Chitra Soundar on December 30th at 4pm.
Come to Book Passage, Corte Madera every Monday morning at 9.30am for a preschool story time with bounce! There's no better way to start the week than with picture books, songs, rhymes and some jumping around. Our story teller Clare will pick her favorite new books, classics and poetry to share with kids aged 0-5 and their parents in this half hour story time. Clare is a popular story teller, who has read at local libraries and other stores in the Bay Area and is now pleased to join the Book Passage team.
Sausalito Story Time with Carson
Please join us Fridays at 11 AM for our new weekly Book Passage Sausalito story time. Carson, our bookseller, will read new and classic picture books sure to engage and delight. Storytime is perfect for five-and-unders and their parents. Join us!