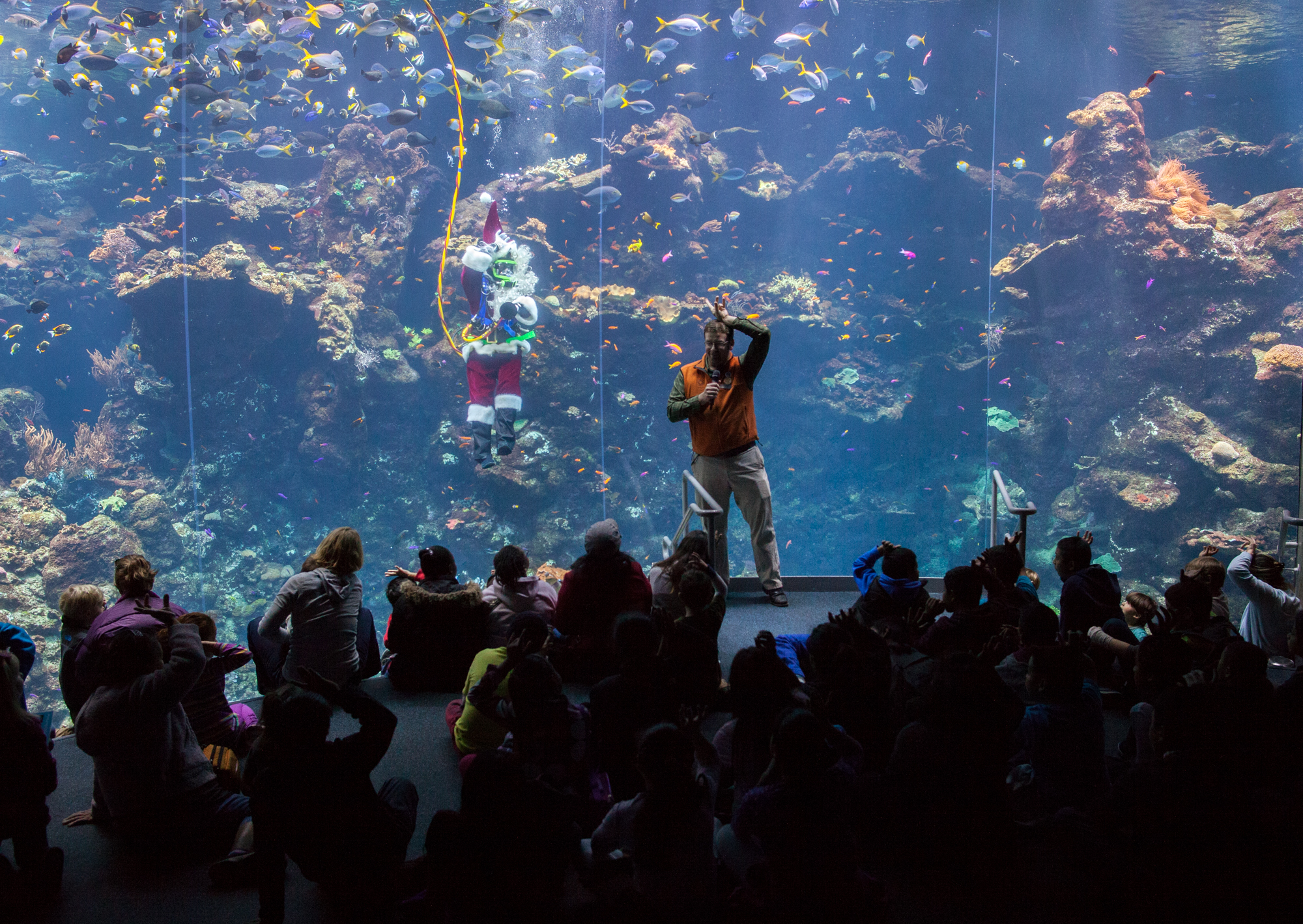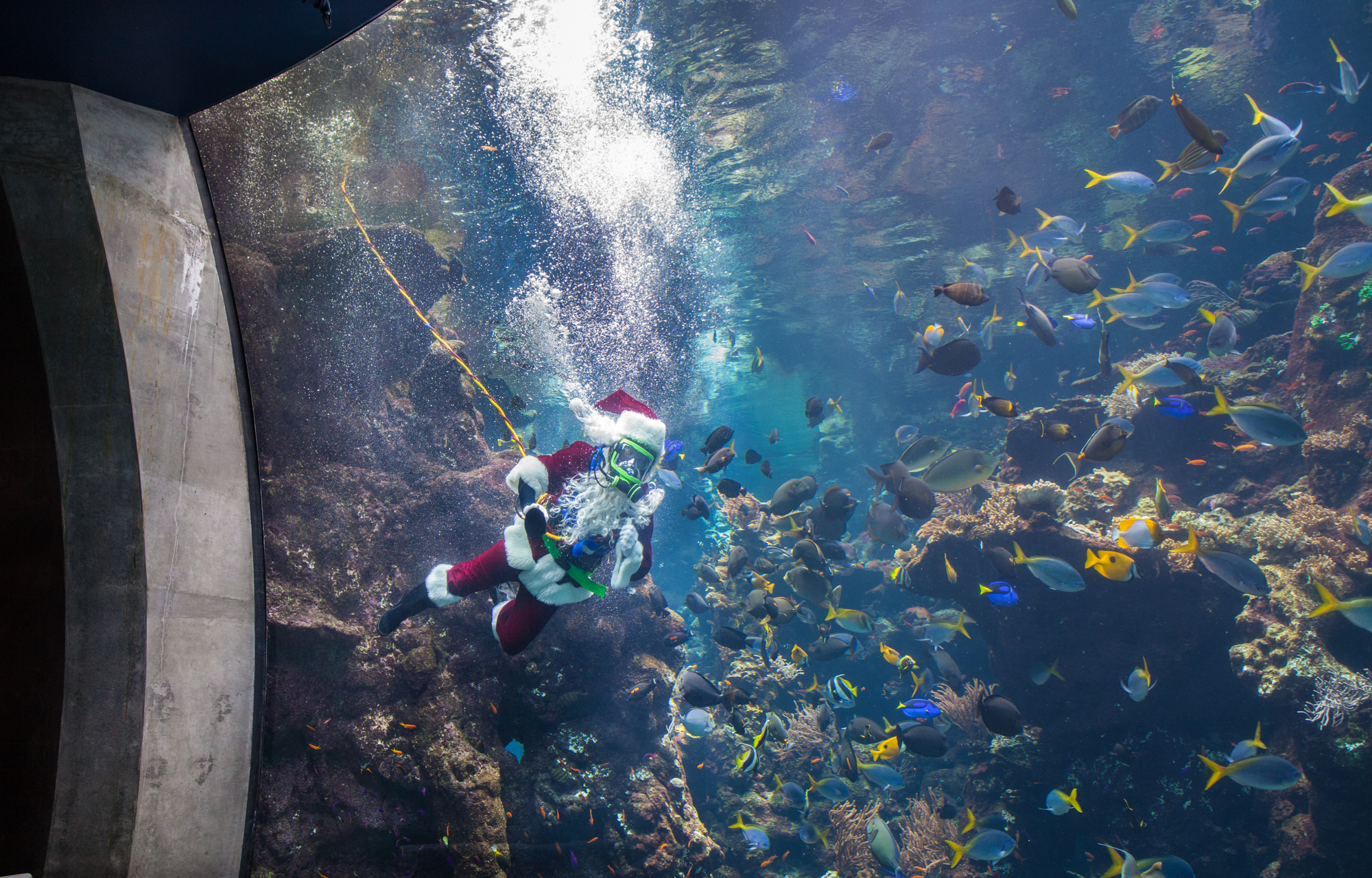 Starting TOMORROW, November 25, visitors to the California Academy of Sciences can revel in the wonder of 'Tis the Season for Science, the museum's annual holiday exhibit that explores the science behind the winter season.
Indoor snow flurries twice an hour
A "Snowman Theater"—an immersive digital dome shaped like a giant snowman, which will play a child-friendly show titled The Science of Snow, exploring the geometry of snowflakes, how snow crystals are formed, and why polar regions are cold and snowy
Interactive displays that highlight the amazing adaptations of reindeer and invite visitors to see an animation of antler growth, feel how reindeer fur insulates against cold, spin zoetropes illustrating reindeer in motion, experience a simulation of reindeer vision, and trace a reindeer migration route
A stage for special programs including holiday-themed quiz shows and live music performances
A pair of live reindeer who will take up residence in the museum's East Garden for the duration of the exhibitSee below for a schedule of daily and special programs at the Academy during 'Tis the Season for Science.
"P" IS FOR PENGUIN
Daily at 11:00 am, Piazza
Find out why African penguins are perfectly suited for their rocky ocean homes, from their tuxedo-like feathers to their super swimming skills. Waddle over and show us your best penguin bray! This interactive program is recommended for children 10 and under.
REINDEER RENDEZVOUS
Daily at 12:00 pm, East Garden
Pop in for a visit with our special live visitors—a pair of reindeer—and discover how they travel up to 3,000 miles per year in the wild thanks to some unique adaptations. Trace their epic journey through forests and tundra to find out how these fascinating animalsimpact their far-flung habitat.
WILD WINTER TRIVIA
Daily at 1:00 pm, Piazza
Team up and explore the survival strategies of animals large and small with this friendly game show-style trivia contest. Work together with the help of a presenter to learn how animalslike gray whales and monarch butterflies travel—and survive—during the long, cold winter season.
FESTIVE HOLIDAY PERFORMANCES AT THE ACADEMY
Performances at 12:00 pm and 2:00 pm on November 27-29, December 6, December 20-January 4
Live on the Academy's Piazza stage, enjoy festive performances by musicians, cultural groups, and more on select dates this holiday season. All performances are free with Academy admission.
'Tis the Season for Science runs from November 25, 2015 -January 3, 2016 Celebrate the festive winter season with a scientific twist at the California Academy of Sciences' annual holiday exhibit. California Academy of Sciences is located at 55 Music Concourse Drive in Golden Gate Park, San Francisco. For more information visit them online at www.calacademy.org, Facebook, Twitter, Google +, Instagram, and YouTube.