After one of the best years in children's books, the competition is tough for the Caldecott and Newbery Awards. Book Passage is breaking down their front runners ahead of the February 12th announcement. Did your favorite make their list?
2018 Caldecott Predictions
Caldecott Medal is given to the artist of the most distinguished American picture book for children.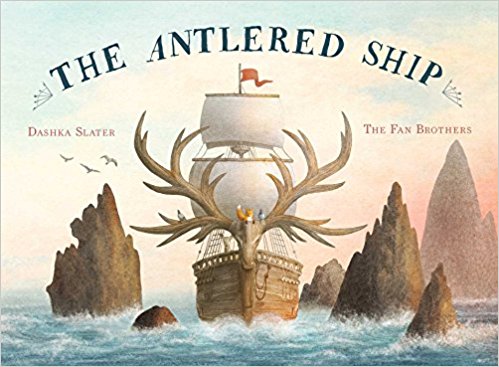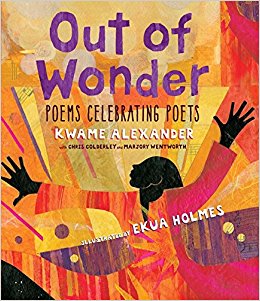 After the Fall by Dan Santat
Everyone knows that when Humpty Dumpty sat on a wall, Humpty Dumpty had a great fall. But what happened after?
Tony by Ed Galing
Follow this touching tale of a boy and his friendship with a horse.
The Antlered Ship by Dashka Slater
An inquisitive fox sets off on a seafaring voyage with a crew of deer and pigeons in this enchanting tale of friendship and adventure.
All the Way to Havana by Margarita Engle
Together, a boy and his parents drive to the city of Havana, Cuba, in their old family car.
Dazzle Ships by Chris Barton
During World War I, British and American ships were painted with bold colors and crazy patterns from bow to stern. Why would anyone put such eye-catching designs on ships?
Muddy by Michael Mahin
A picture book celebration of the indomitable Muddy Waters, a blues musician whose fierce and electric sound laid the groundwork for what would become rock and roll.
Out of Wonder by Kwame Alexander
Original poems that pay homage to twenty famed poets who have made the authors' hearts sing and their minds wonder.
The Book of Mistakes by Corinne Luyken
As one artist incorporates accidental splotches, spots, and misshapen things into her art, she transforms her piece in quirky and unexpected ways, taking readers on a journey through her process.
* Medal Winner Wolf in the Snow by Matthew Cordell
A girl is lost in a snowstorm. A wolf cub is lost, too. How will they find their way home?
Now by Antoinette Portis
Follow a little girl as she takes you on a tour through all of her favorite things, from the holes she digs to the hugs she gives in Now.
This House, Once by Deborah Freedman
2018 Newbery Predictions
Newbery Medal is awarded to the most distinguished contribution to American literature for children.
Beyond the Bright Sea by Lauren Wolk
The moving story of an orphan, determined to know her own history, who discovers the true meaning of family.
Orphan Island by Laurel Snyder
A deep, compelling, heartbreaking, and completely one-of-a-kind novel about nine children who live on a mysterious island.
Wishtree by Katherine Applegate
Red is the neighborhood "wishtree"--people write their wishes on pieces of cloth and tie them to Red's branches. Along with a crow named Bongo and other animals who seek refuge in Red's hollows, this wishtree watches over the neighborhood.
Refugee by Alan Gratz
Three kids go on harrowing journeys in search of refuge.
The War I Finally Won by Kimberly Brubaker Bradley
As the fallout from war intensifies, calamity creeps closer, and life during wartime grows even more complicated. Who will Ada decide to be? How can she keep fighting? And who will she struggle to save?
Patina by Jason Reynolds
A newbie to the track team, Patina must learn to rely on her teammates as she tries to outrun her personal demons.
* Medal Winner Hello Universe by Erin Kelly
Told from four intertwining points of view--two boys and two girls--the novel celebrates bravery, being different, and finding your inner bayani (hero).
Clayton Bird Goes Underground by Rita Williams-Garcia
Clayton feels most alive when he's with his grandfather, Cool Papa Byrd, and the band of Bluesmen--he can't wait to join them, just as soon as he has a blues song of his own.
Her Right Foot by Dave Eggers
fascinating and fun take on a seemingly small trait of America's most emblematic statue. It's more than history, more than art but the Statue of Liberty's right foot is the powerful message of acceptance that is essential of an entire country's creation.