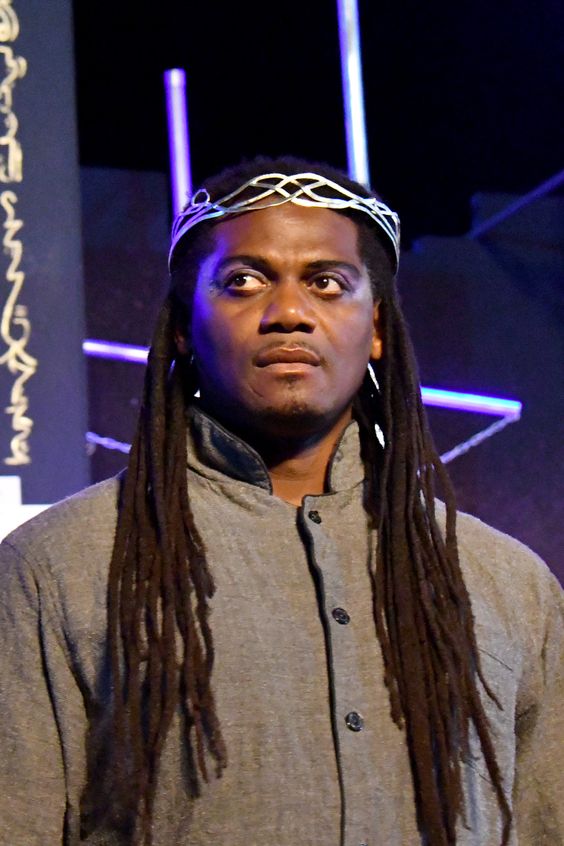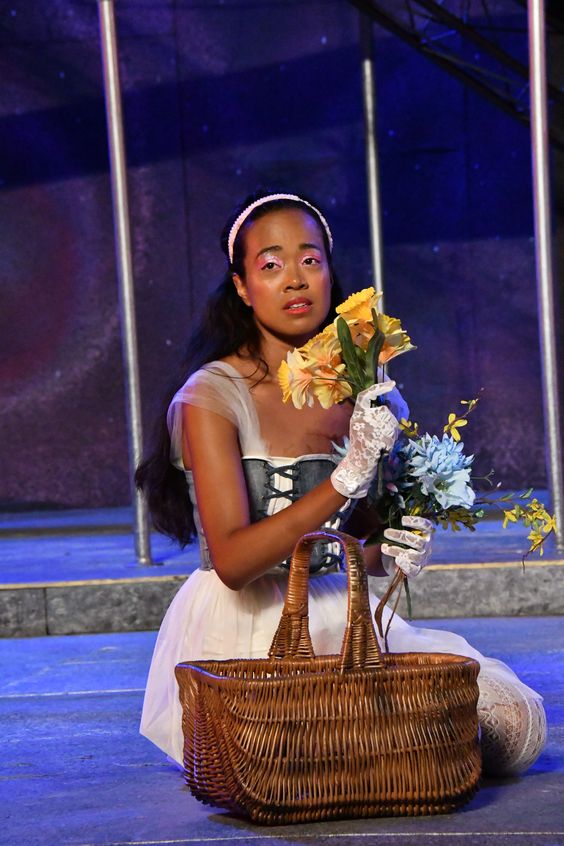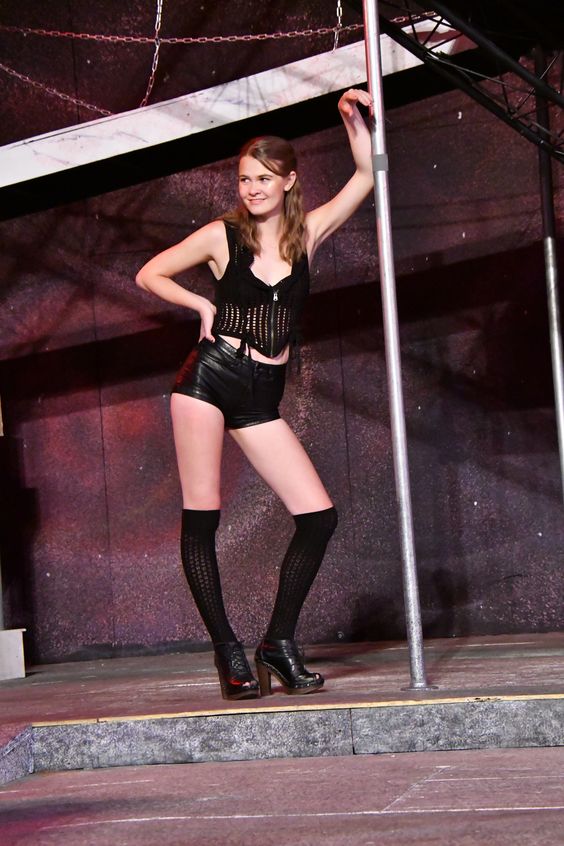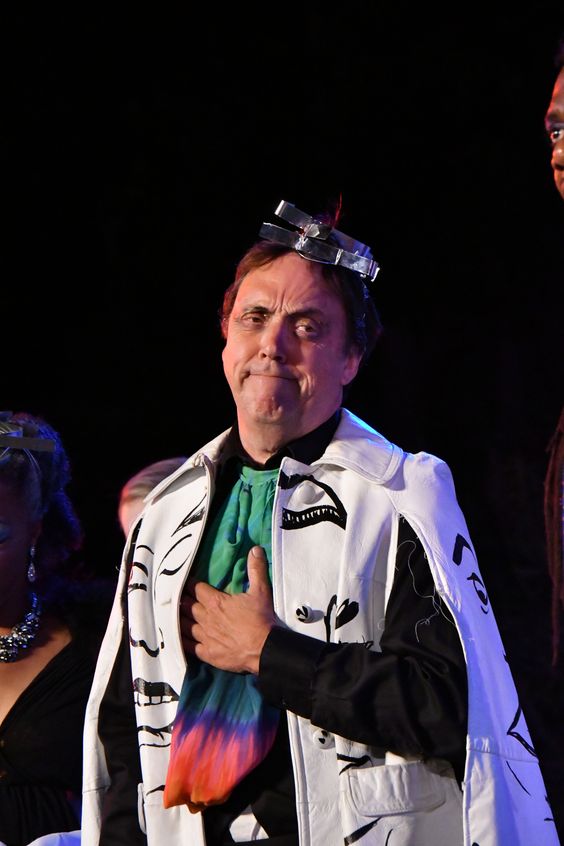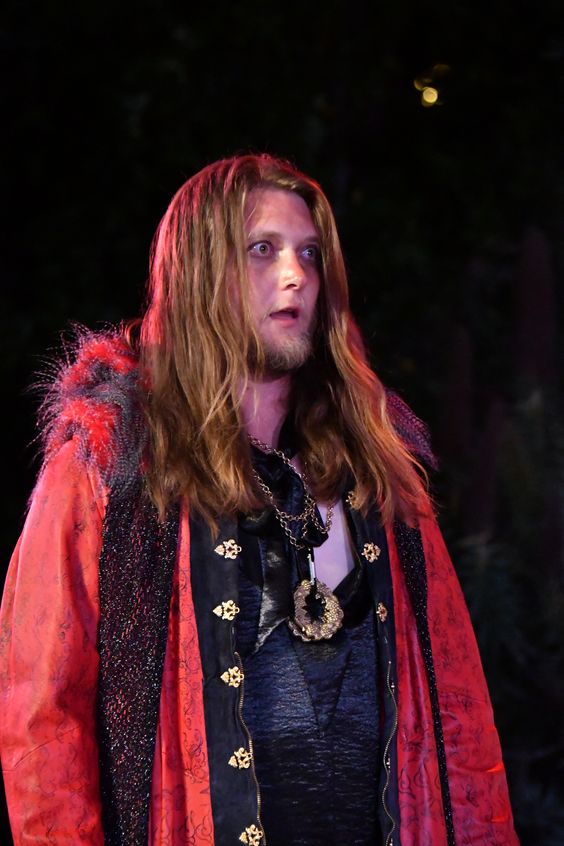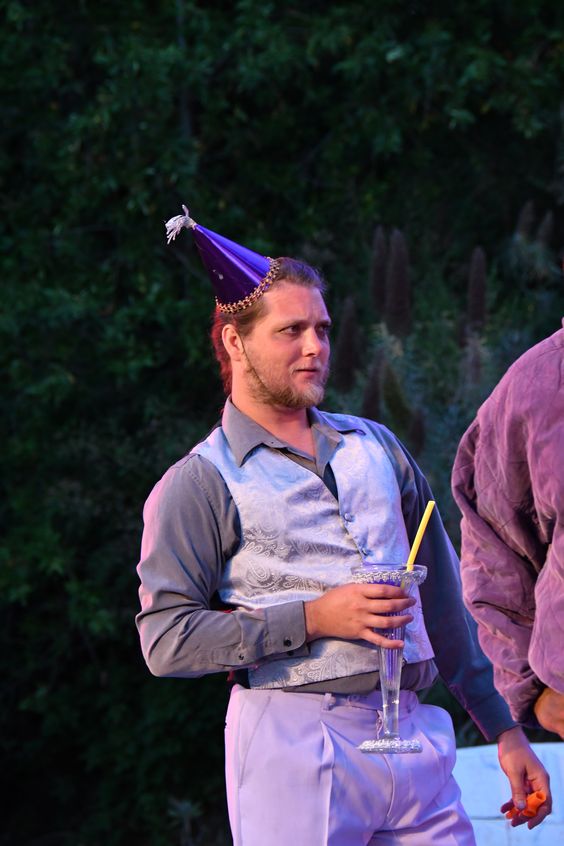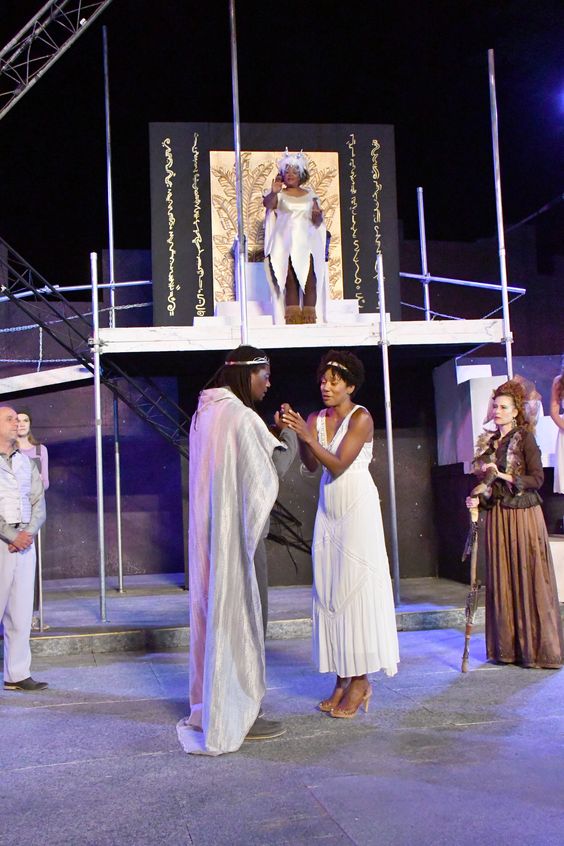 I attended the matinee performance of Shakespeare's Pericles, as performed by the Marin Shakespeare Company in the Forest Meadows Amphitheatre in San Rafael. Pericles is not suited for young children. Although I found it entertaining as a high school student, it contains a suggestive brothel scene and makes reference to incest.
This performance featured award winning actor Dameion Brown, as Pericles, who did a wonderful job of playing the role, he is a successful alumnus of the Marin Shakespeare Company's prison theatre program, which is an initiative of the California Department of Corrections and Rehabilitation, and California Arts Council. Over the course of the play Pericles suffers several major tragedies.
In the beginning his father dies. He decides to travel and gets shipwrecked on an island where he attempts to win the hand of a princess. He discovers the secret of the incest and her father attempts to kill him, he runs away, and through numerous improbable Shakespearean plot twists and devices, he marries, and has a daughter, who he has to leave behind, but then later finds, along with his wife, who was presumed dead after giving birth to his daughter. In addition to Dameion Brown, there were strong performances from Eliza Boivin, Elena Wright, and Kathryn Smith-McGlynn.
Though I found the play enjoyable, one scene was out of place and slightly jarring, the scene in which the fishermen find Pericles on the beach, which is then followed by some political commentary in relation to Trump, though it did get some laughs from the audience, it seemed jarringly out of place.
One of the funniest scenes was the brothel, by virtue of its use of props, especially the costume of the doorman (with his bright pink underwear hanging out of the tops of his trousers), and the performances of the actors. The costumes in general were slightly bizarre, yet used well for comedic effect and plot purposes. Overall I found the performance highly entertaining, the characters, props, and acting were all quite enjoyable, being tied together in this contrived Shakespearean plot, all with humorous elements to contrast the seriousness of the main storyline.
Photos by Jay Yamada. Directed by Lesley Schisgall Currier. Costumes by Merissa Mann. Sets by Jackson Currier. Props by Joel Eis.